Instagram's new offering Instagram Reels is becoming very popular. The main reason for this is probably the closure of Tiktok. Because ever since tiktok was closed, Instagram also launched its reels.
In a very short time, people have appreciated it a lot. But there will be many people among you who do not know how to make reel videos on Instagram? There's nothing to worry about. It is a bit hard to understand for newbies. But after reading this article here, there will hardly be anyone who does not know how to make reel videos on Instagram.
You just have to follow the steps mentioned below. Then you too will be adept at creating great reels like no other. So then let's start from the beginning, how to make Instagram reels video.
What are Instagram Reels?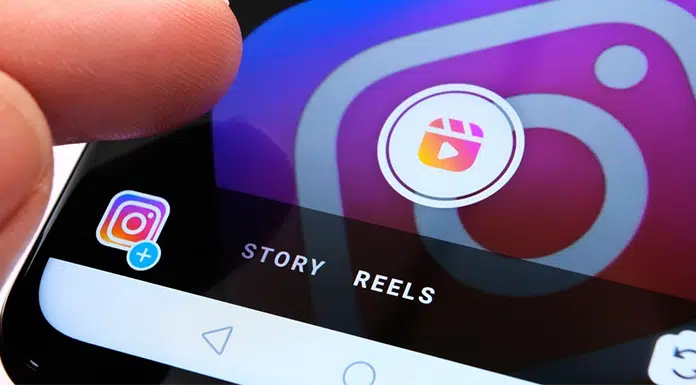 The latest short video format of Reels is called Instagram. This Reels video is actually inspired by the TikTok video. The duration of these Instagram Reels is 15-30 second clips. If you want, you can create them with Instagram's camera or you can also upload them from your Photo Library.
Its recording effects include timed text, AR filters, green screen mode, timer and speed controls, and you can also access an audio library.
Reels videos are recorded in vertical portrait mode (9:16) and displayed accordingly in the user's feeds, in the Reels tab, and also on a dedicated profile tab.
Just like feed videos, reels also include captions, hashtags, and recently used, product tags. People can engage with these reels when they like, comment, or share in their stories and direct messages.
How to make Instagram reels?
Then let's understand today how you too can make videos on Instagram.
Step 1. Install Instagram on your phone
If you have a new phone then you must have installed Instagram on your phone first. For this you can use Google PlayStore or Apple App Store. On the other hand, if you have already installed then you can follow the further steps.
Step 2. Sign Up on Instagram
If you have just installed the app, then you must not have created an account. In this case, you should sign up on Instagram. On the other hand, if you have already created an account, then you can login directly.
Step 3. Open the App to Create Reels Video
Now as you login, Instagram account will be open in front of you. Now you can make a video in it. Information on this subject is given below.
Step 4. Launch Instagram Camera
There are two ways to start the camera. The first is that you will see the camera icon at the bottom, click on it and swipe left. This will open the camera. The other way is that you will see an icon on the left and a + which will be located on the top left side. You have to click it.
There is also another way in which you have to open the app and swipe to the right or left, this will automatically start Instagram Camera.
Step 5. Start Making Reels Video
As soon as your phone's camera is opened, there you will get 3 options live, story and reels. In all of these you can create different types of videos. Now since you want to create a Reels video, you have to select the Reels.
Now you can record any video by adding effect according to you. They can change their theme. Filters can be used. It is up to you that how creatively you can reach your videos to the people. Keep reading our blog for similar information related to instagram.
How do you watch reels videos on Instagram?
To view reels videos on Instagram, you'll see a reel icon at the bottom. By clicking on that icon you can easily watch the reels video.
How long do reels appear on Instagram?
By the way, if you create a reel, then it will be present in your account forever. On the other hand, if you share your reel with a friend, then it will be treated as a regular story. That is, it will not be visible after 24 hours.
Who can see your Instagram Reels?
To see the reels, you have to search for it. Otherwise, according to your preference, you will have to see the reels of others. Reels have a permanent place in a separate tab on your profile. If your account is private then your reels will also be visible to only a few people.
What did you learn today?
I hope you must have liked my article on how to make reels on Instagram. It has always been my endeavor to provide complete information about Reels on Instagram to the readers, so that they do not have to search any other sites or internet in the context of that article.
This will also save their time and they will also get all the information in one place. If you have any doubts about this article or you want that there should be some improvement in it, then you can write low comments for this.
If you liked this article on how to make Instagram reels or got to learn something, then please share this post on social networks such as Facebook, Twitter and other social media sites.
Related Post
How to increase likes on Instagram?